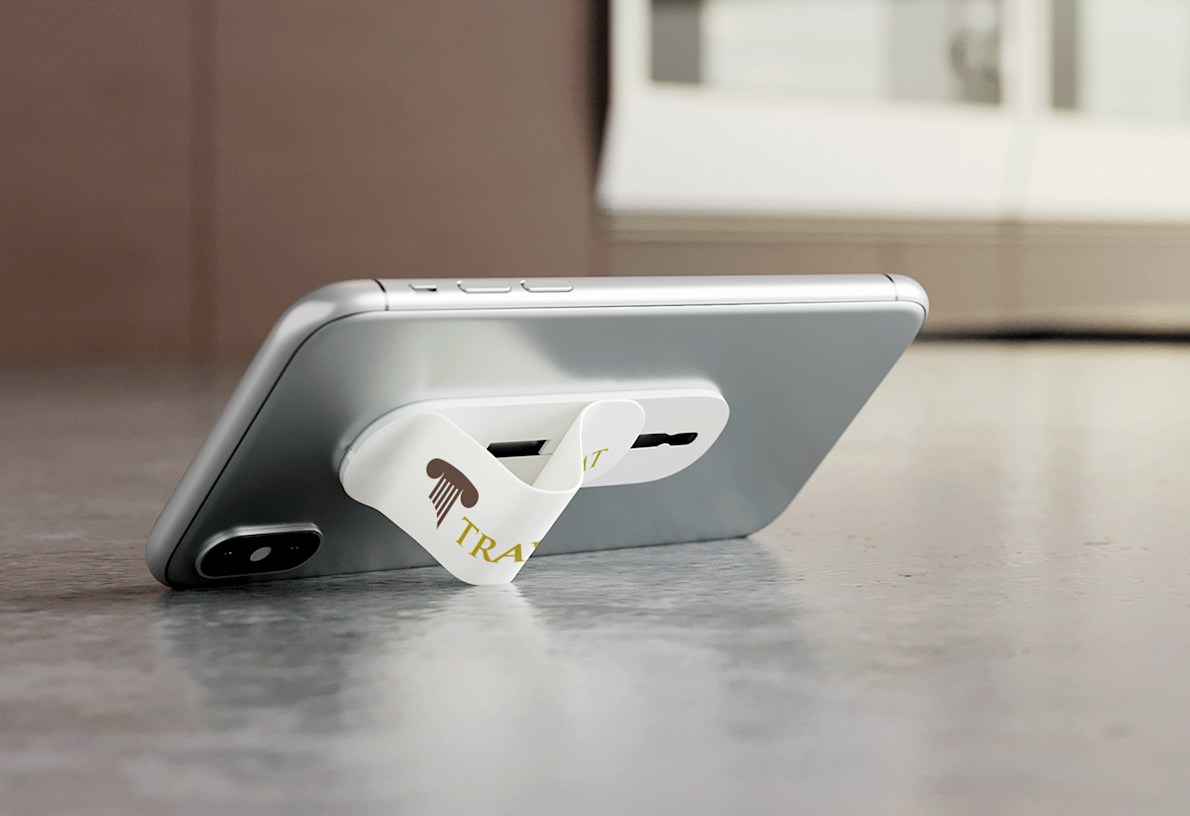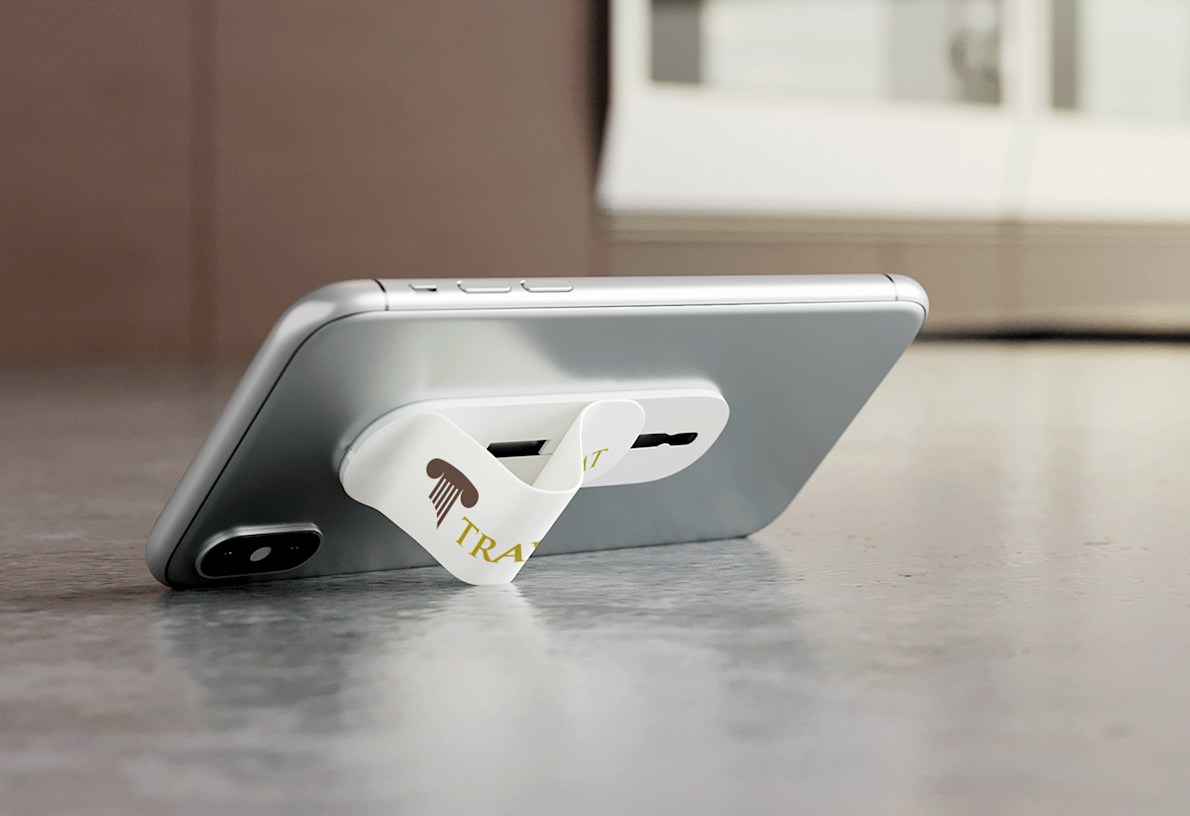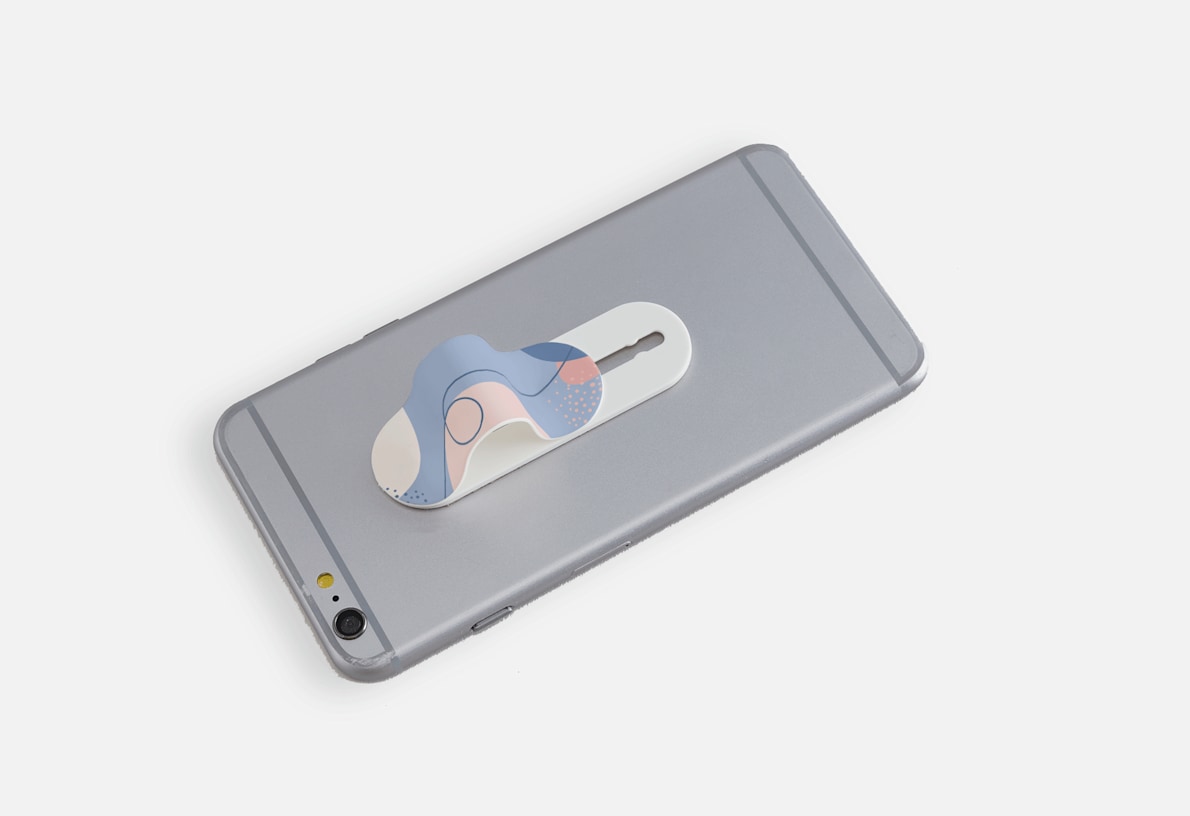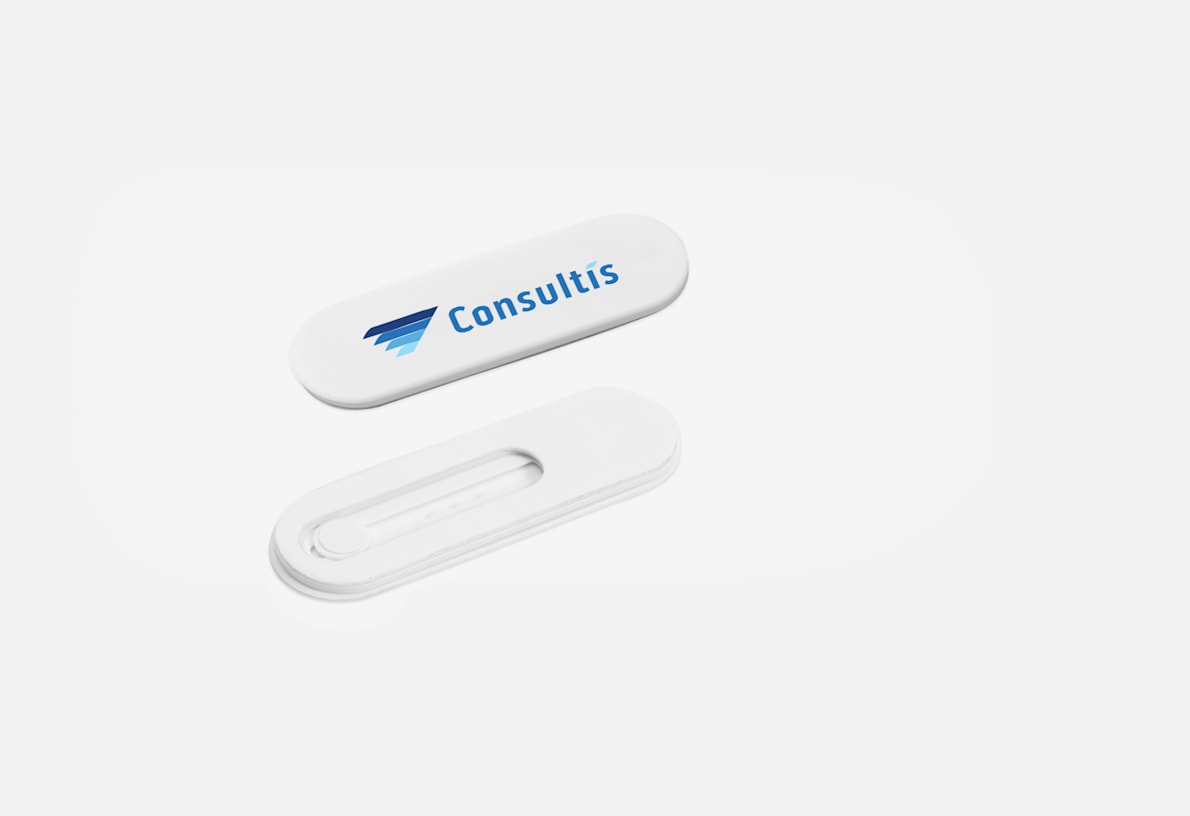 Custom finger phone straps offer added grip and security when using your smartphone on the go. Ideal for taking selfie-style videos, the finger loop lets you safely clasp your device with little to no effort. See details

100% satisfaction guaranteed
Phone loop straps make it easier to chat and broadcast with one hand free.
Edge-to-edge printing
Smooth plastic material
Flat-folding strap
Decoration: Dye Sublimation (Unlimited print colours. Soft hand feel. Vibrant, permanent print).
Easy to use
Our phone loop strap fixes flat to your phone and sits comfortably in your pocket. When you want to take a selfie, record a video, or want to browse on the go with one hand, slide out the phone loop strap and secure your finger behind your device's screen.
A practical promo
The smartphone strap offers edge-to-edge printing which gives your logo or artwork more exposure. On the practical side, it makes using your phone more comfortable and offers added peace of mind when using your device on the move.
Compatible with most devices
The strap phone holder fits most smartphone models and protective cases without obstructing the camera lens. With that said, we advise checking the position of the camera on your model to ensure compatibility.
Our professional designers can help create the look you want.

Printed Product Design