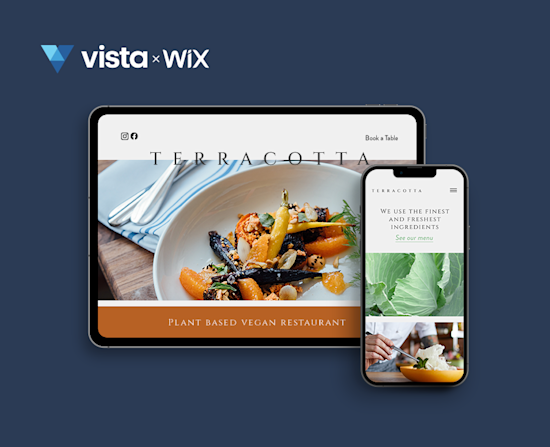 Wix website builder
Create, manage and grow your business online with our intuitive website solution.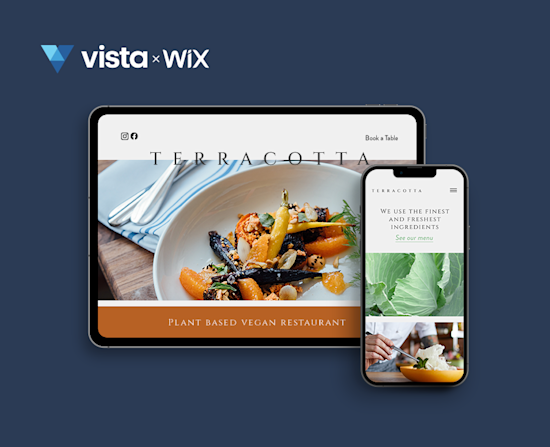 Wix website builder
Create, manage and grow your business online with our intuitive website solution.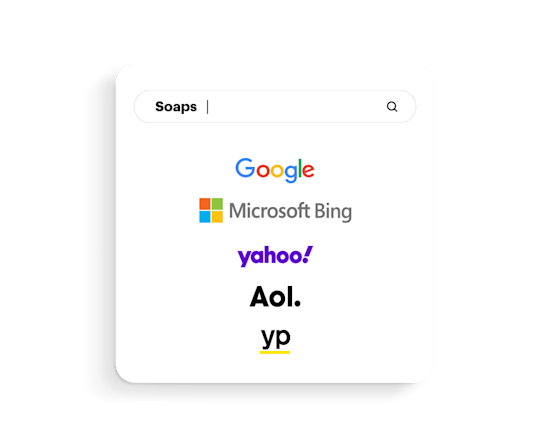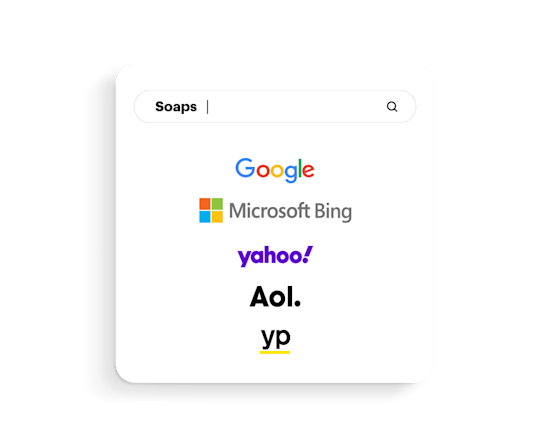 Frequently asked questions
There are two main ways to build a website. If you are technically proficient and have the time to invest, you can learn HTML, CSS and other web development technologies to build a custom website from scratch. This method will give you complete flexibility and control over your website, but will also require a significant time investment. The more popular method is to use an online website builder tool to help you build a professional-looking website in a fraction of the time. With these online tools, you can start by choosing one of hundreds of pre-built templates, then customise the look with your business logo, colours, fonts and images. You can then add your content, pages and other items like forms, social media connectors and shopping baskets. With an online website builder, you can get a highly-personalised business website with minimal effort using easy-to-use tools.
It can be quite easy to build your own website using an online website builder. These tools provide pre-built templates and modern website designs that give you a head start. You can then easily add pages, content, images and more to make the website your own. Give it a try by getting started with Wix.
Vista x Wix will make it easier for you to manage, edit and customize your website. You can learn more here, including full details and answers to frequently asked questions.
Google allows businesses to create a free business profile, sometimes referred to as 'Google My Business' (formerly Google Places). Your business profile includes your business name, a brief description, contact information and even photos. In addition to Google, you should make sure your business is listed on a number of other online directories as well. Some examples include search engines like Bing, directories like Yahoo and Yellow Pages and platforms like Yelp. Establishing your business listing on all of these sites can be time consuming, but services like VistaPrint's Search Engine Listing Manager can automate the process for you. By entering your information once, we can get you listed on more than 100 directories and sites. And whenever you want to make a change, we will update all of your listings with one click.
A domain name is like your address on the Internet. The domain name is the way that customers find your website. When the domain, like www.mybusiness.com, is typed into the browser, the browser goes to that location and shows the content that it finds there. You can easily purchase and create a domain by getting started with Wix.
We don't require long contracts for any of our digital marketing tools. You can choose a monthly plan to get the most flexibility, or an annual plan to save even more money.
You can cancel at anytime using your digital dashboard or by calling our VistaPrint Customer Care Team.
If you cancel within the first 14 days of subscribing: Your plan will be cancelled immediately, and you'll be refunded in full.
After the first 14 days of your subscription: Your plan will end at the end of the current billing cycle, and you will not be charged again.
If you change your mind after canceling, you can reactivate your Premium Plan subscription on your digital dashboard.
---