Backpacks
Showcase your business logo, club emblem or team slogan on versatile, custom backpacks.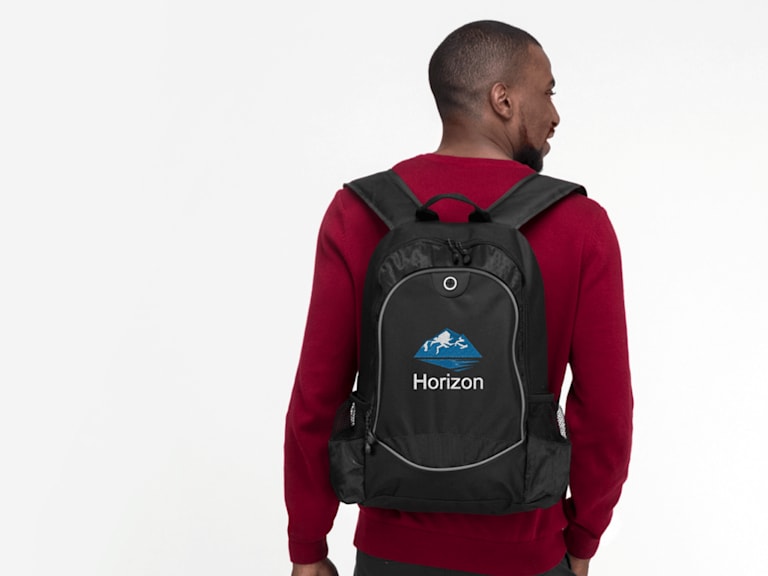 Whether you're taking the familiar route to work or exploring somewhere new, these backpacks keep you comfortable on the go.
Showcase your business, club or team logo on a personalised backpack.
Personalised backpacks are great for showcasing your business wherever you work. The computer backpack models include pockets to separate and protect your laptop form the rest of your belongings and adjustable padded straps to tighten the rucksack when carrying more weight.
Ideal for commuting, working remotely, student life or business trips, our backpacks come in a range of styles – from lightweight to more robust. Create a practical keepsake for team members when celebrating a landmark project, company event or when new people come on board.
And it's easy to add your logo to showcase your business, school or organisation – creating a visible reminder wherever you wear your backpack.