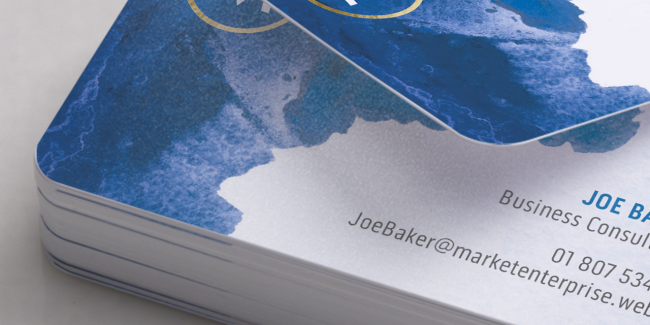 Sizes. Paper stocks. Finishes. Now you can create a card as unique as you.
Ready to start creating your card online?
Shop by shape
Set yourself apart from the start with a bold and innovative card shape.
Shop specialty business cards
Have a particular paper stock or finish in mind? Start right here.
Shop by paper weight
Start by choosing the right paper weight for your custom card.