Baby Shop
Celebrate a little bundle of joy in a big way, with custom invites, shower supplies and more.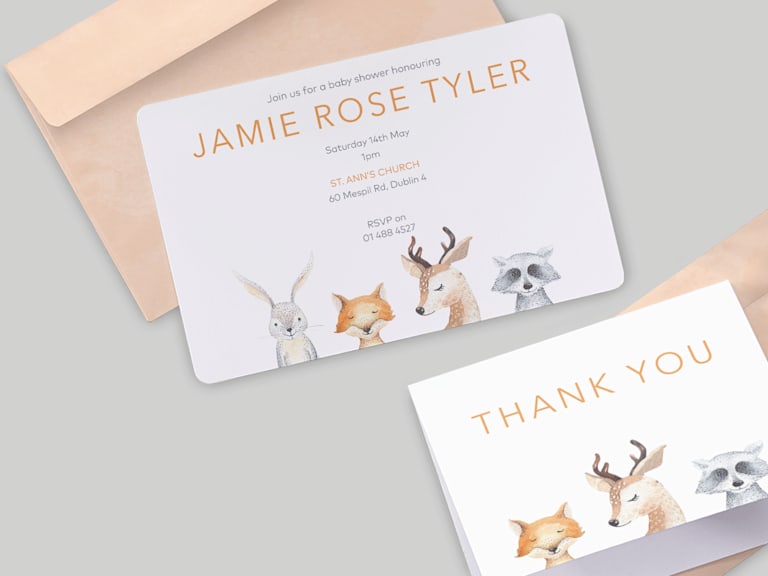 Make a special time even sweeter with custom baby shower supplies, invitations and more.
Planning a baby shower or announcing happy news? Whether baby is on the way or just arrived, Vistaprint is here to help you share the love with friends and family. With our fully customisable design templates (including an assortment of fun and on-trend options), you can create personalised baby shower invitations, custom shower supplies and more. It's easy to keep the good times going by carrying your shower theme into matching thank you cards and birth announcements. And if you need a hand at any point along the way, our team is ready to help with expert advice.