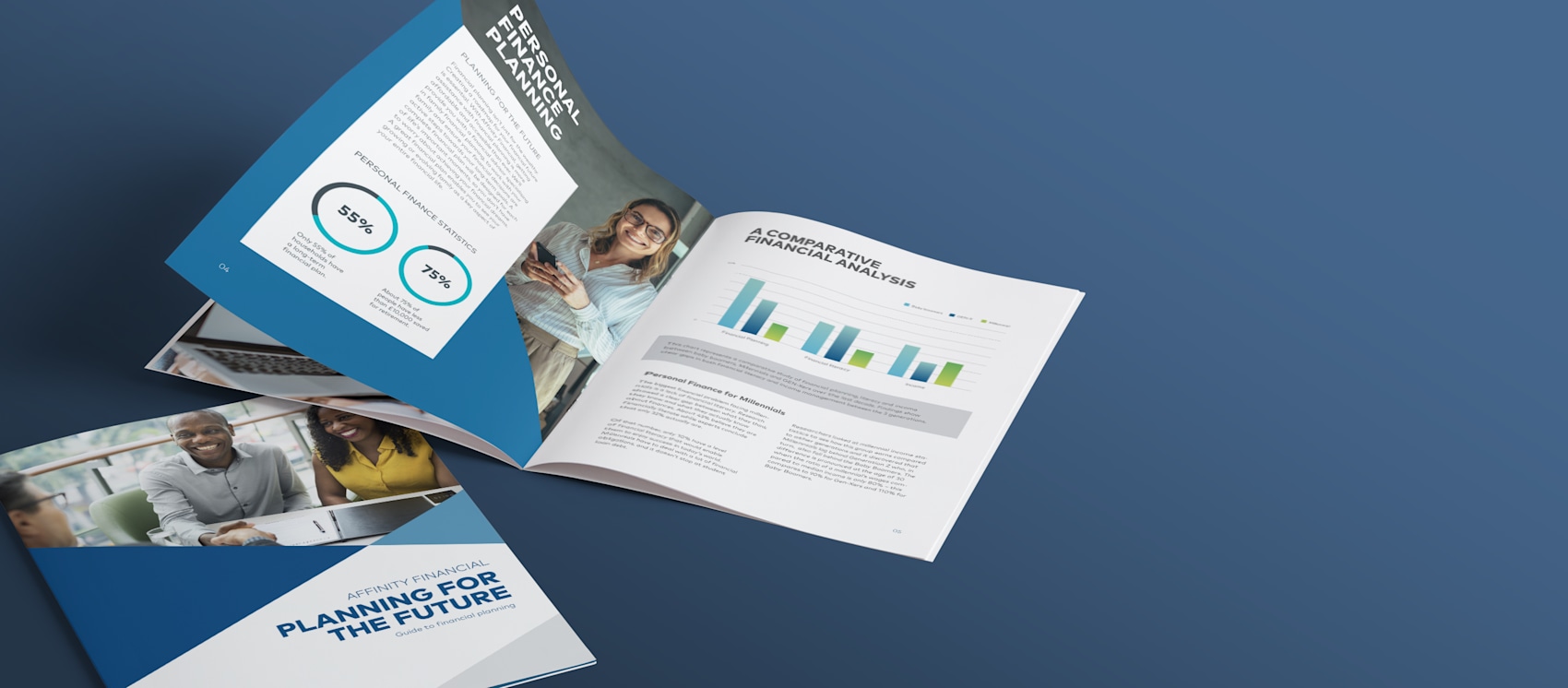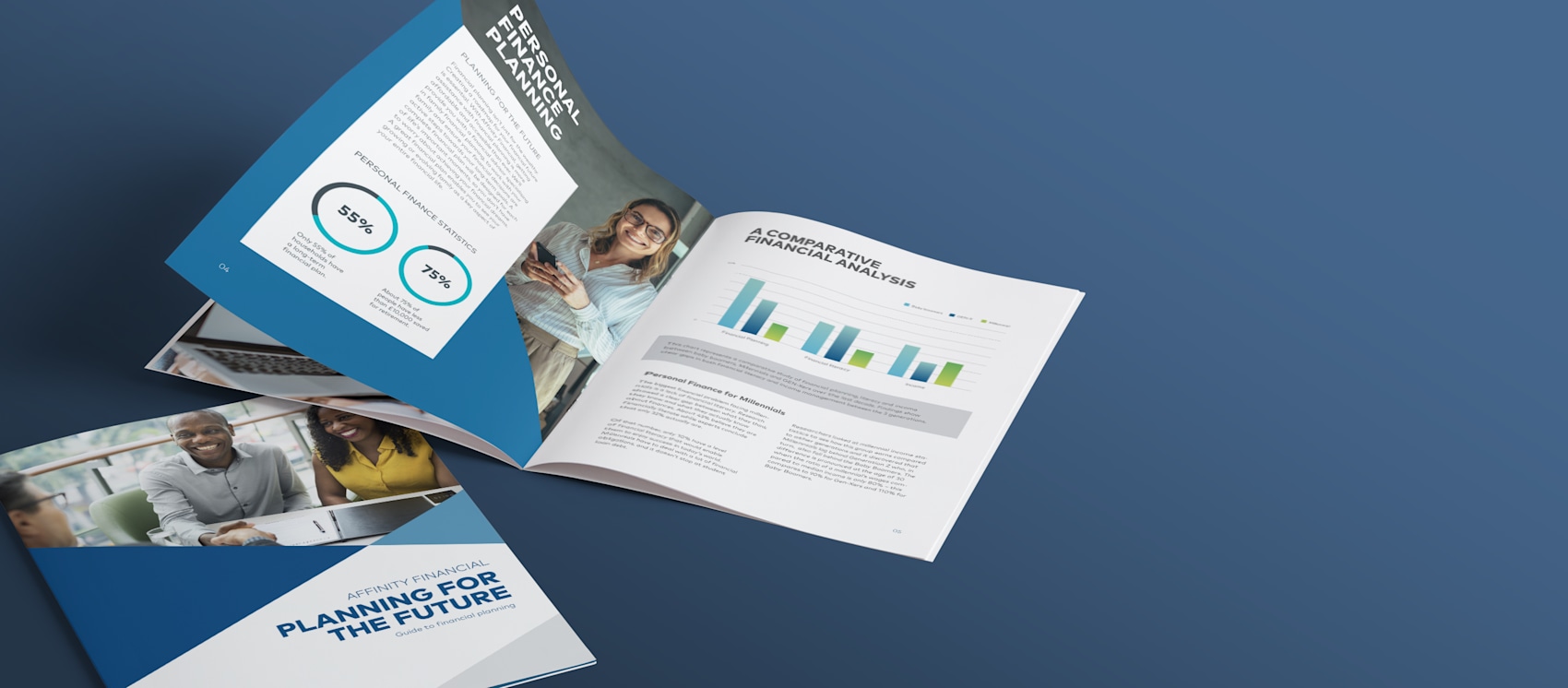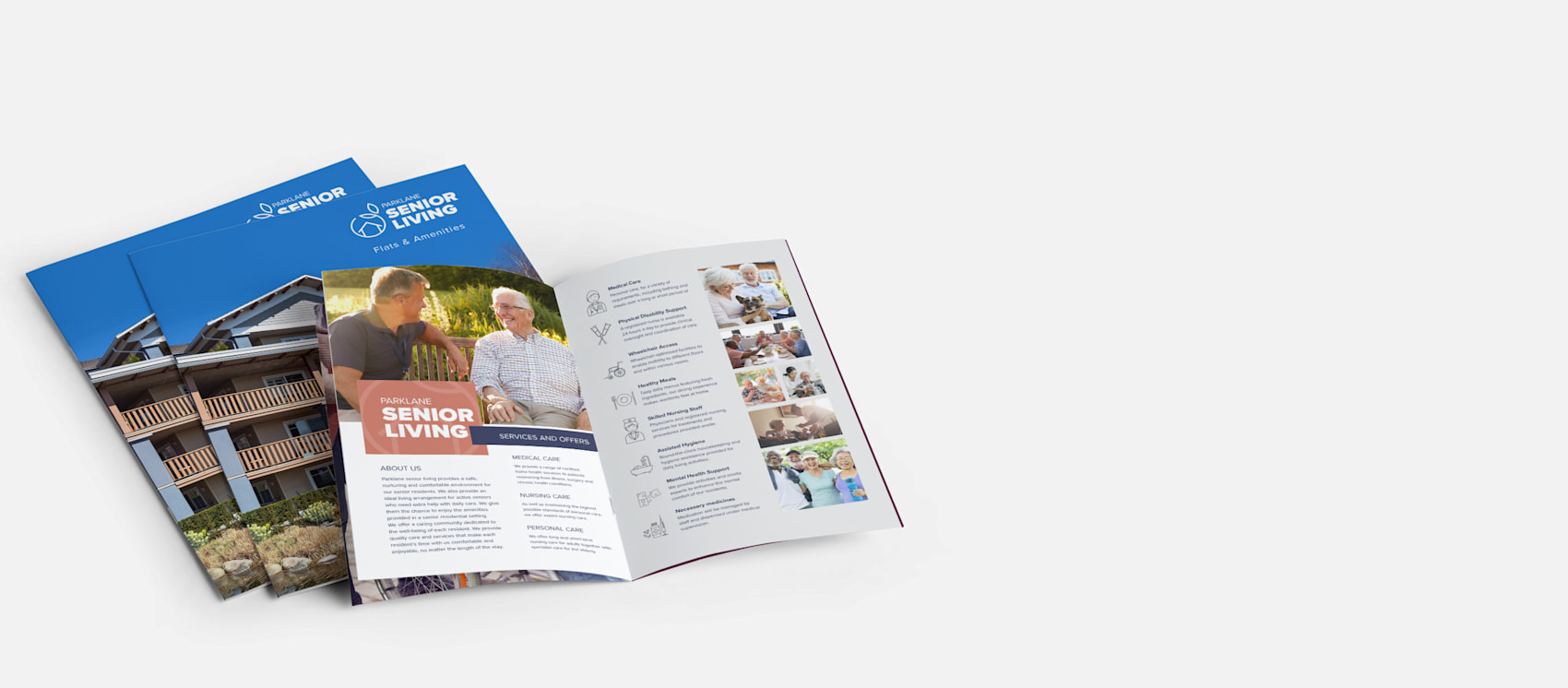 Create stand-out custom menus, catalogues and more. Staple-bound booklets, with up to 100 customisable pages. See details

100% satisfaction guaranteed


2 size options and 2 orientations
8-100 pages per booklet (includes 4 customisable cover pages)
Matte & glossy paper options
Cover lamination available
Stapled (saddle-stitched) binding
Full-colour, double-sided printing
For important information on how to create your stapled booklet, download this PDF guide.
Looking for a way to take menus, magazines or catalogues to the next level? We're ready to help with professional, custom stapled booklets.
Our saddle-stitched booklets are printed onto your choice of paper stocks, with stapled binding for a sleek, modern look. Each booklet includes 4 cover pages — 2 in the front, 2 in the back — in your choice of matte and glossy paper stocks, with lamination available for extra durability.
We're here to make the printing process simple and stress-free. Design your booklet layout using your preferred design software and save it as a PDF file. Upload your file and review your design to make sure everything looks perfect, then we'll take care of the rest. Your stapled booklets will arrive looking great and ready for use.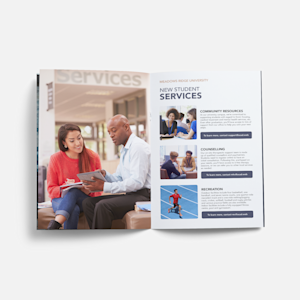 Our professional designers can help create the look you want.

Printed Product Design