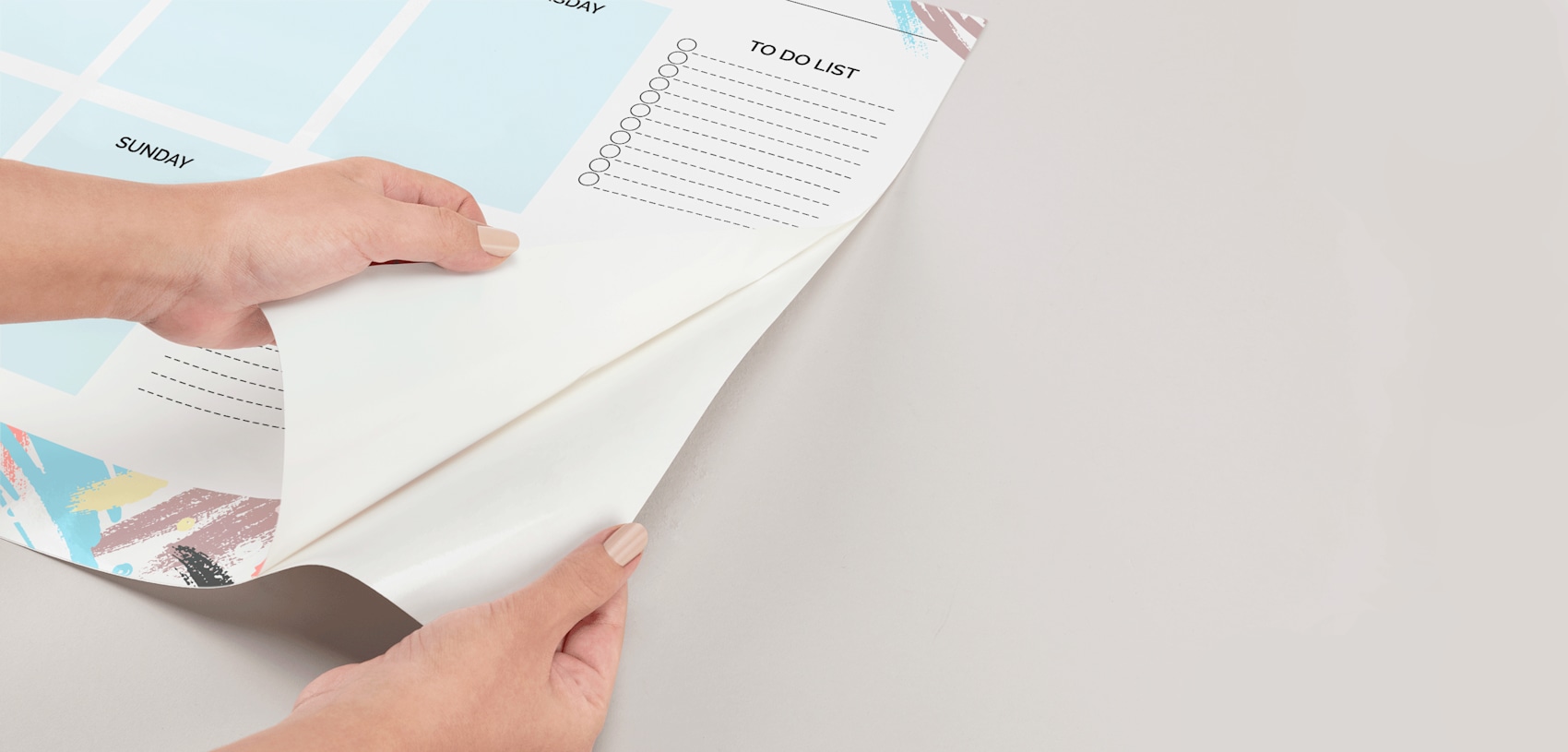 Whiteboard Stickers
Make the most of any space with budget-friendly whiteboard stickers. Lightweight, with a quick and easy setup.
See details

100% satisfaction guaranteed
Save time, money and space.
5 size options
160 gsm vinyl polymer
Self-adhesive film
Smooth, matte finish
Quantities as low as 1
Have a message to share or an idea to write down? Whiteboard wall stickers are convenient, easy-to-use and affordable. They're great for offices, schools, restaurants and more.
Our self-adhesive whiteboard films come in different sizes. Unlike large, traditional writing boards, whiteboard films only take up as much space as you need.
Ready to order yours? Choose your size, orientation, and that's it. Your wall stickers will arrive ready for you to peel them off and transform any smooth surface to a whiteboard.

Frequently Asked Questions
They're made of 160 gsm, white polymer with a smooth matte finish.
Our whiteboard films are mainly designed for indoor use. However, if you're going to take them outdoors, make sure that it's just for a short time.
Yes. It can be applied to any clean, smooth surface.
With proper care, it can last up to 5 years.
Just wipe the surface using a clean, damp cloth and warm water or a whiteboard cleaner
Surfaces used moderately should be cleaned two to three times per week. Surfaces used more intensely may require daily cleaning.
Product Specs & Templates