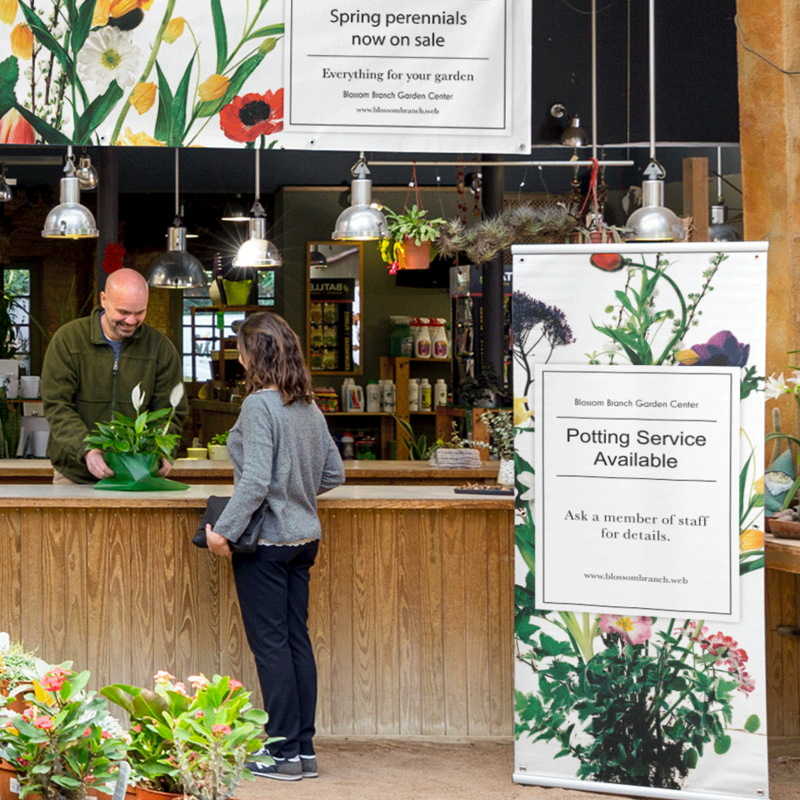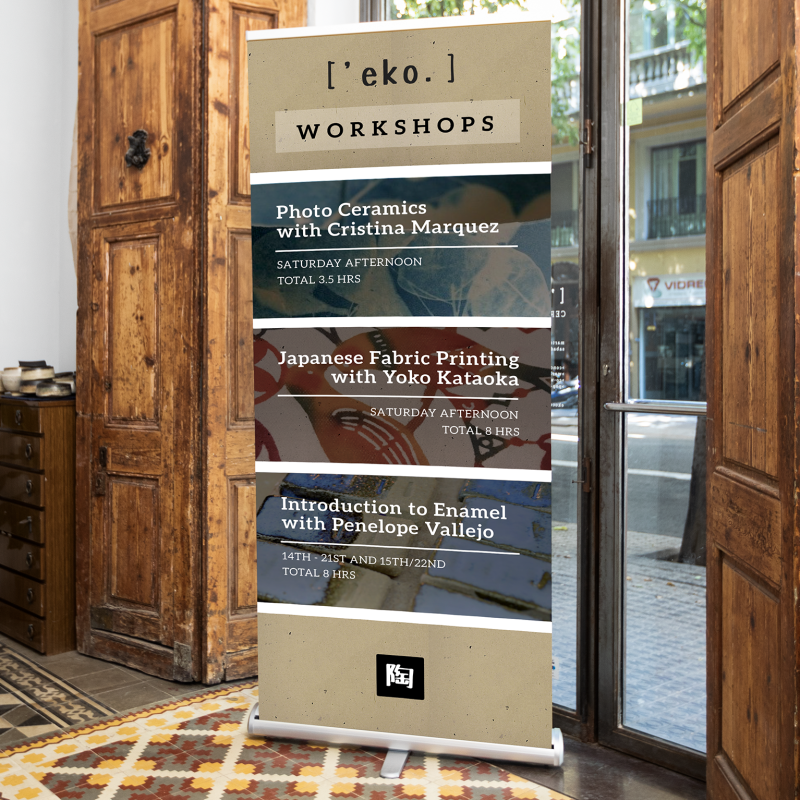 Stand up and stand out during events, sales and more.
NEW: Economy & premium banners
2 size options
Single- or double-sided styles
Preassembled stand, banner & case
Quick & easy setup
Custom roller banners make the most of your time and money at trade shows, conferences or in-shop events. This set – aluminium base, banner and carrying case – comes preassembled for an easy and efficient setup. It's a great way to draw attention to your booth or display, especially when you're working a crowded room.
To create your banner, first pick your style (economy, premium, professional), banner width and reverse side (blank or colour, which includes a second banner for a double-sided display). Then move on to designing, whether you have a design ready to upload or prefer to use one of our fully customisable templates. We'll take care of the rest – and your roller banner will arrive ready to attract attention at your next event.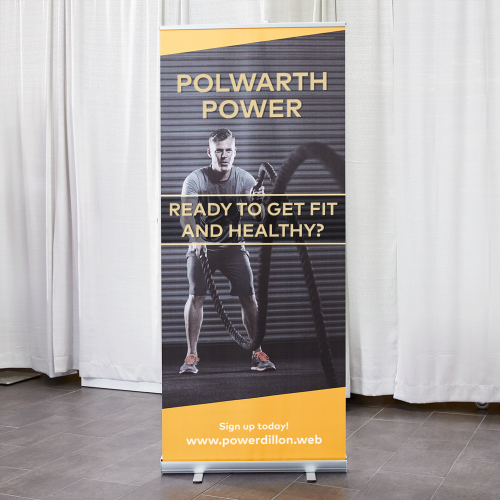 To make sure your printed product looks its best, please review our bleed, trim and safety area info at right.
Bleed (Red Line): Your background should reach this line. This helps to prevent white lines from appearing along the edges.
Trim (Solid Blue Line): This line shows the expected edges.
Safe Area (Dotted Grey Line): Any text or images needs to fit within this box.
Frequently Asked Questions
Q: Will my banner come with a carrying case?
A: Yes. All roller banners come with an included case.
Q: How thick is the banner material?
A: The vinyl in our Economy roller banners is .37 mm thick. Our Premium banners' vinyl is .30 mm thick.
Q: How do you get the banner to stand up?
A: When you're setting up Economy or Premium roller banners, make sure to turn the stabilising foot (or feet) on the base perpendicular to the stand.
Q: Can I use my roller banner outdoors?
A: Our roller banners are designed for primarily indoor use. They can be used temporarily in low-breeze, dry outdoor environments, but please note that they can be damaged in windy or wet weather.
Q: How can I design an effective roller banner?
A: There are several key ways you can make sure your banner is clear, legible and effective:
Use large fonts and images so people can see your banner from a distance.
Contrast your background and text colours to ensure clear readability.
Focus on one main message that people can quickly understand.
Keep your safety margins in mind as you design. (See below for details on these important measurements.)
Q: How quickly can I get my banner?
A: Our roller banners can arrive in as few as 3 business days.
Q: Can I buy a vinyl or fabric banner to put into the roller banner stand I already own?
A: No. Sorry, but we don't offer replacement banners on their own.