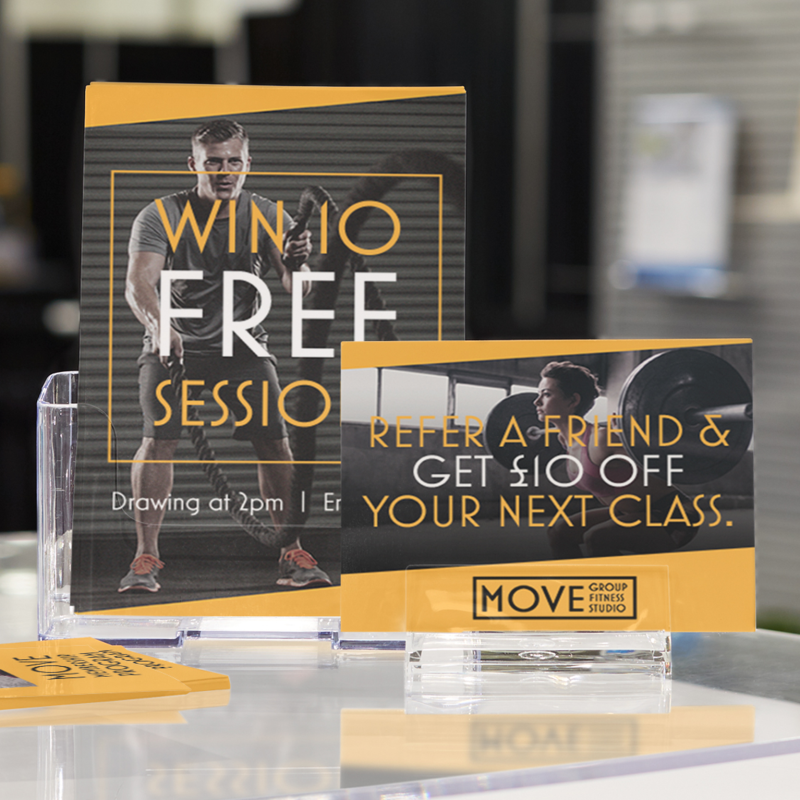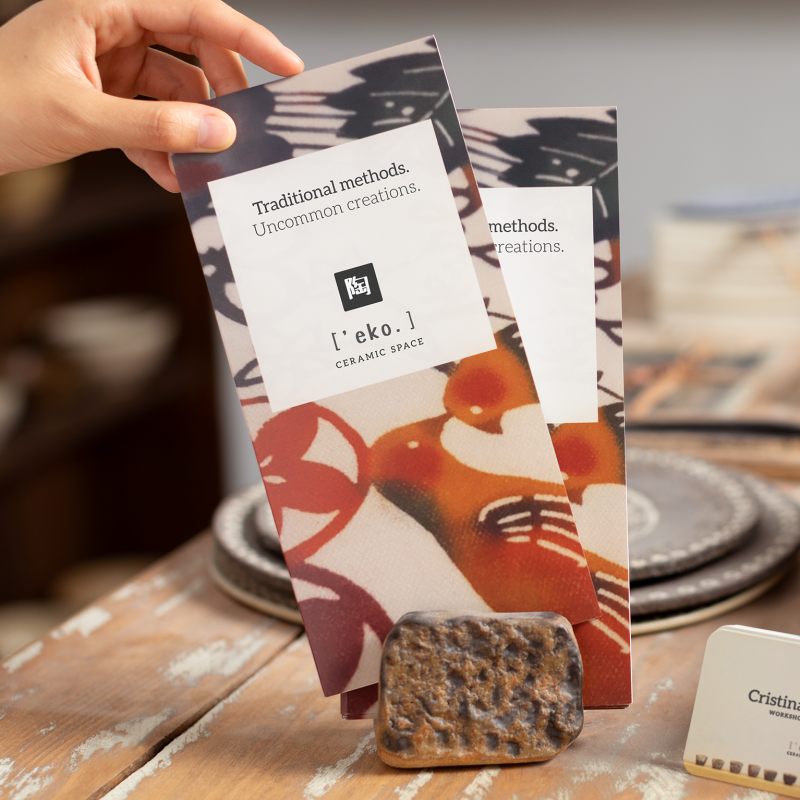 Share detailed business information in a helpful, compact handout.
3 paper stock options
Multiple paper weight options
8 size options
4 flat or folded styles
Quantities from 25 to 20,000
Have a lot to say, but not much time to say it? Consider custom flyers and leaflets. This handy format can give customers all the details they need: menu items, services, contact info and more. And with a variety of layout and paper options available, you can easily create a stylish, product that tells your business's story.
To start designing, first choose between a flat flyer or folded leaflet. Then pick the paper, quantity and design template that works best for you. Add your text or images and we'll handle the rest – we'll even fold your leaflets. Your professionally printed pieces will arrive looking crisp, polished and ready to impress.
To make sure your printed product looks its best, please review our bleed, trim and safety area info to the right.
Bleed (Red Line): Your background should reach this line. This helps to prevent white lines from appearing along the edges.
Trim (Solid Blue Line): This line shows the expected edges.
Safe Area (Dotted Grey Line): Any text and images need to fit within this box.
Frequently Asked Questions
Q: Do the size options refer to folded or unfolded?
A: If you select a bi-fold, tri-fold or z-fold, the size you see refers to the size of the paper after it's been folded. For example, a DL leaflet with a tri-fold option is an A4 sheet folded to create a total of 6 printable sections (3 per side).
Q: Can I upload my own design?
A: Yes. If you have a design all ready to go, you'll be able to upload it after you select your orientation, fold, size and paper options.
Q: Is the paper coated on both sides? Can I write on the back?
A: Our glossy and matte papers are coated on both sides, while our recycled paper is uncoated. You can write on any of the paper stocks, but if you intend to do this often, we recommend you select recycled paper, as handwritten notes look best on that option.
Q: If I upload my own design, what file types do you accept?
A: We accept .pdf, .ai, .jpeg, .png, .doc and .ppt.
Q: Do you have any design tips?
A: To create an eye-catching and effective flyer or leaflet, we recommend you keep the following three tips in mind:
2 fonts or less. Too many text styles makes a design look less professional – and it's harder to read and understand.
Make your headline count. You only have a few seconds to get someone's attention. Make your headline simple, clear and easy to read.
A good photo goes a long way. You know the expression about a picture being worth 1,000 words? It's true. Huge blocks of text can be intimidating – use a great photo to help tell your story and invite a reader in.