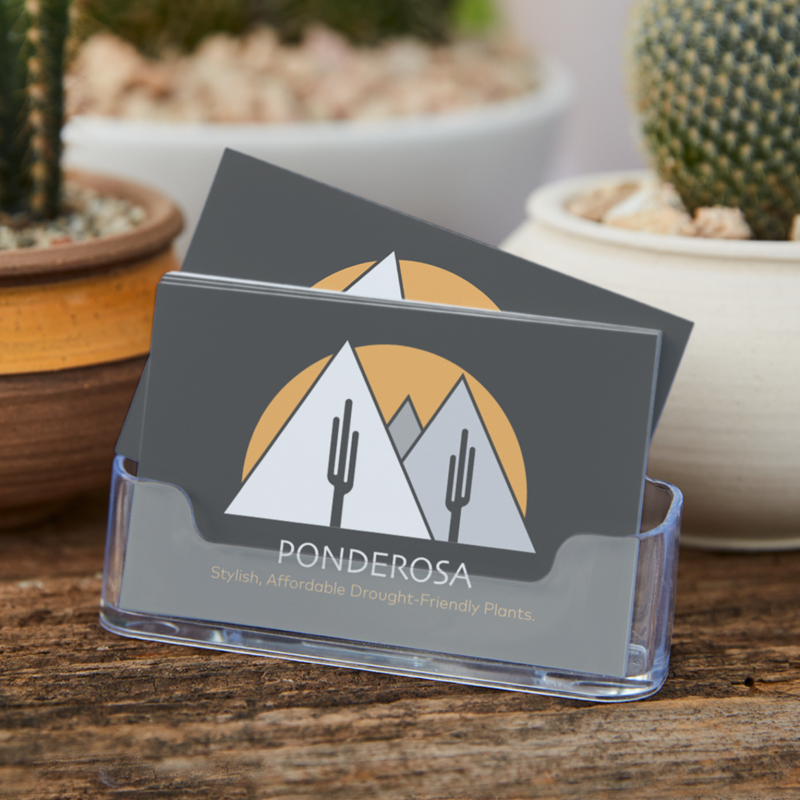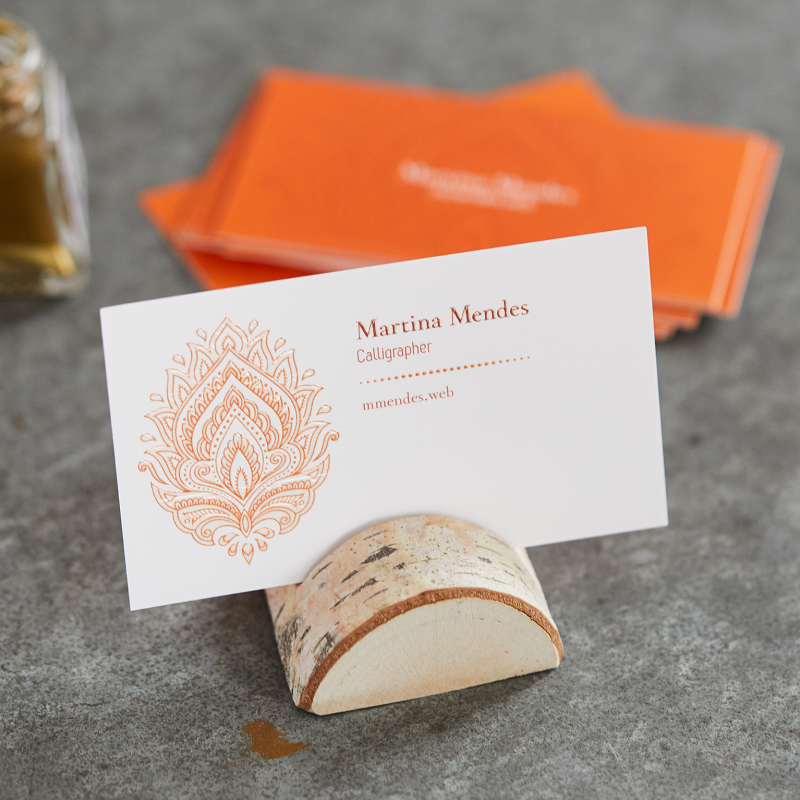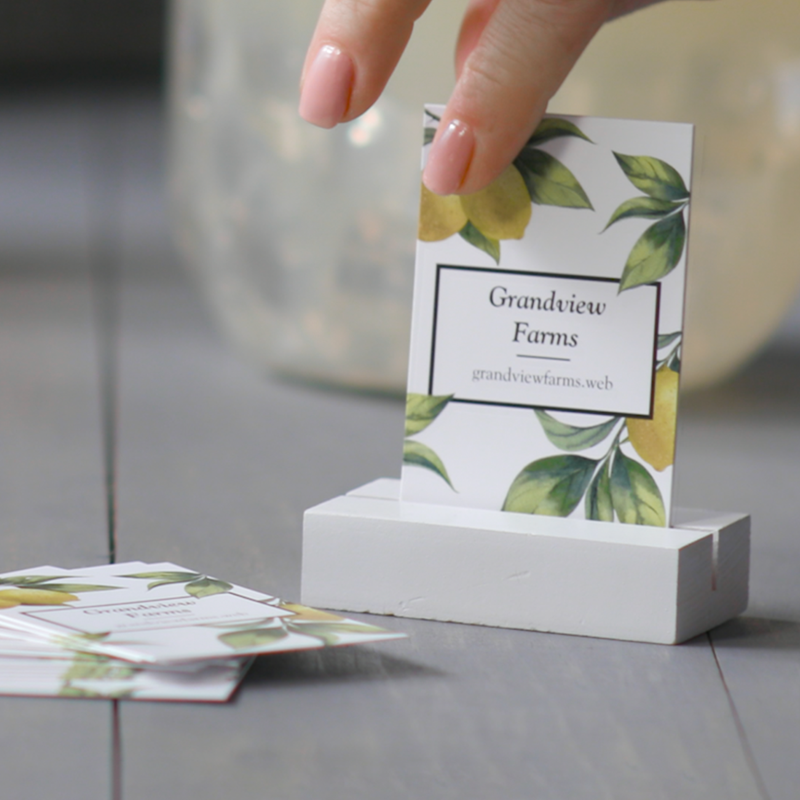 Turn every introduction into your chance to impress.
10 paper stock options
2 corner options: square or rounded
Vivid, full-colour printing
Design upload available
Opening a fresh box of business cards is a special moment, whether you are starting a new business or hiring your newest employee. And now you can easily create custom cards that will make you feel confident, proud and professional.
Ready to start? Begin by exploring our assortment of fully customisable business card designs, including industry-specific options. Personalise your chosen design with key details, like your business name, logo and website. And then consider adding a premium feature – a special paper stock or a standout finish – to take your card to the next level. Your box of cards will arrive looking crisp, polished and ready to impress.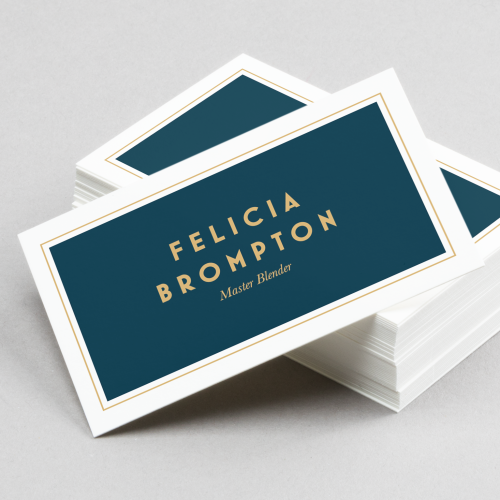 To make sure your printed product looks its best, please review our bleed, trim and safety area info to the right.
Bleed (Red Line): Your background should reach this line. This helps to prevent white lines from appearing along the edges.
Trim (Solid Blue Line): This line shows the expected edges.
Safe Area (Dotted Grey Line): Any text and images need to fit within this box.
Frequently Asked Questions
Q: What's the difference between standard corners and rounded corners? Which should I choose?
A: Standard corners tend to give cards a more traditional look – the clean 90-degree cuts feel classic and elegant. Our rounded corners typically pair well with card designs that feel more modern or softer in style.
Q: Can I use business cards for other purposes? What are some examples of business card hacks?
A: Absolutely. It's easy to create loyalty cards or appointment reminders for repeat customers. You may choose to add a referral incentive to the back of your card. Or you could even use business cards as price tags. We're regularly seeing our customers find new ways to "hack" this small but mighty card!
Q: Do you offer recycled paper options? I'm interested in eco-friendly business cards.
A: Yes. Our recycled matte and textured uncoated cards are made from 100% post-consumer reycled paper, while our kraft paper is made from 90% post-consumer recycled paper.
Q: Will my design look the same on any paper stock?
A: No. Different paper stocks absorb ink differently, and this may affect how your design looks when it's printed. We recommend you consider the following when selecting your paper: Is your design predominantly dark or light? Does it feature all-over colour or simple lines and text? Then pick the paper that best suits your design and your general style.